Philadelphia Bail Reduction Attorney
Legal Counsel for Bail Reduction Hearings
We can effectively represent you for any bail reduction hearing in Pennsylvania state or federal court.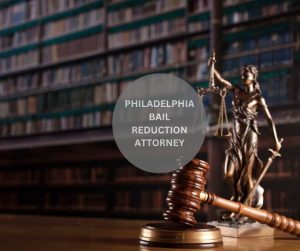 Bail, is generally the most beneficial and accommodating aspects of the legal system for arrested persons. Pretrial release is clearly attractive to defendants in that they are, at least temporarily, released from jail.
However, bail can also be advantageous for defendants in the long term because they are able to more easily meet with their Philadelphia Bail Reduction Attorney and help with their own defense.
Those who are released on bail pending trial can maintain employment and family ties, rather than wait in jail. These benefits also extend to the larger community, and help reserve expensive custody space for the most serious and violent criminals.
Bail keeps first-time offenders, nonviolent criminals, and innocents, as well as some guilty parties, from spending extensive time in prison. Our Philadelphia Bail Reduction Attorneys understand  it is highly desirable for both legal counsel and the defendant to post bail, and we will work hard to ensure it happens.
A Philadelphia Bail Reduction Attorney will Seek a Reduction in Bail on Your Behalf
Posting bail is not always practical or feasible for lower income defendants, or for anyone with an especially high amount they need to post. They desire pretrial freedom, but cannot afford it. A Philadelphia Bail Reduction Attorney from PhiladelphiaCriminalLawyerNOW.com can help these defendants.
In this case, it is best to employ a successful and accomplished attorney to lower bail or have it reduced. If you need a Philadelphia Bail Reduction Attorney to help you get a reduction in your bail, it is important to hire a Philadelphia Bail Reduction Attorney who knows the law and how to properly seek a bail reduction.